Jackanory -Diary of a Sound Mixer - Part 1
Looking back on a career in TV I have had some pretty incredible experiences and met some amazing people. It's hard to pick out significant moments but there are some that seem to stick in the memory.
I remember a programme I was lucky enough to be involved in back in 2013 assembled by Line Producer Tina Sadler with DOP Bosie Vincent called "How Cities Work".
We found ourselves in San Francisco at first light assembling in the work yard of the California Department of Transportation responsible for looking after Oakland Bay Bridge on Interstate 80. A complex ten lane bridge with two decks and a direct link from San Francisco to Oakland carrying 260,000 cars a day. It was an impressive structure, a cable suspension bridge built in 1933, standing 160m high.
After being instructed on the health & safety procedures, we began to climb the bridge to film their team. We spent that whole morning walking to the very top of the structure and filming how they maintained the bridge. The views were incredible as was the feeling of exposure with the thundering traffic far below.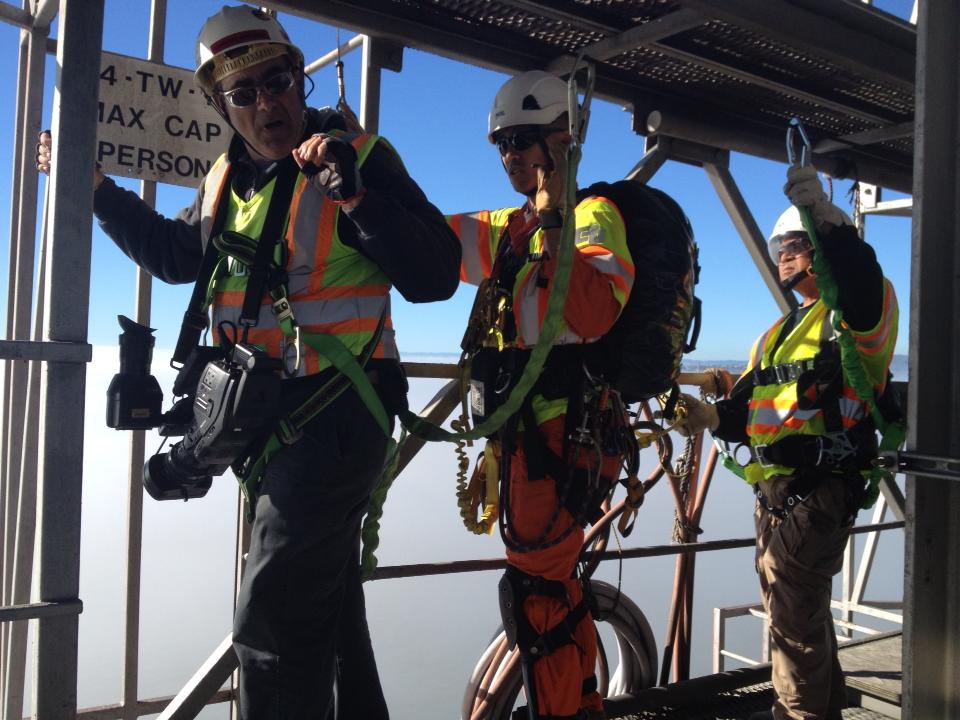 What I found particularly impressive was the attitude of Bosie who, despite his dislike of heights, was able to 'focus' enough to capture some truly incredible shots.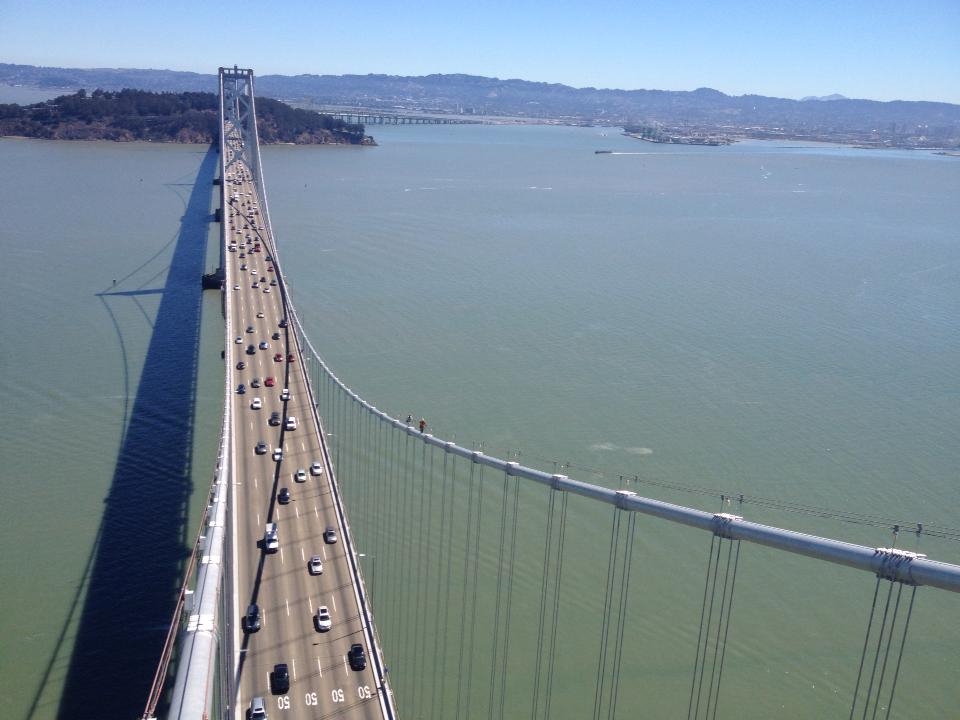 I think for us all, it was one of those moments when you have to stop and take it in. However, it became more significant because of where we went next. After a morning of highs, the afternoon was a series of 'lows' as we entered the San Francisco sewer system.
Suited and booted and stooping in the low, dark sewer tunnels,sweat streaming down our bodies and filling our boots, trying not to wretch with the stench as the sewer team laughed and joked to us about the brown trout that were 'swimming' between our legs.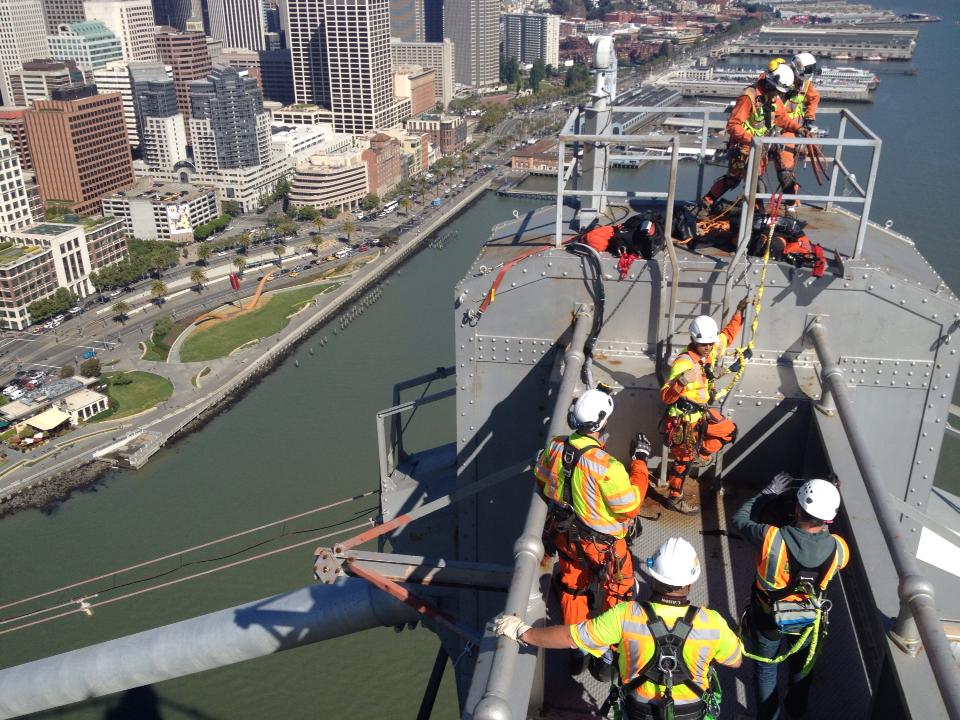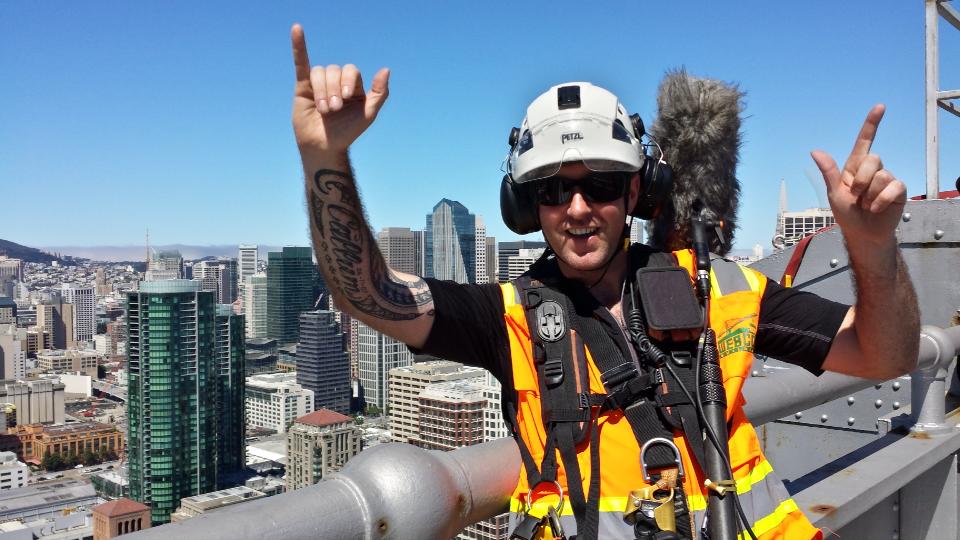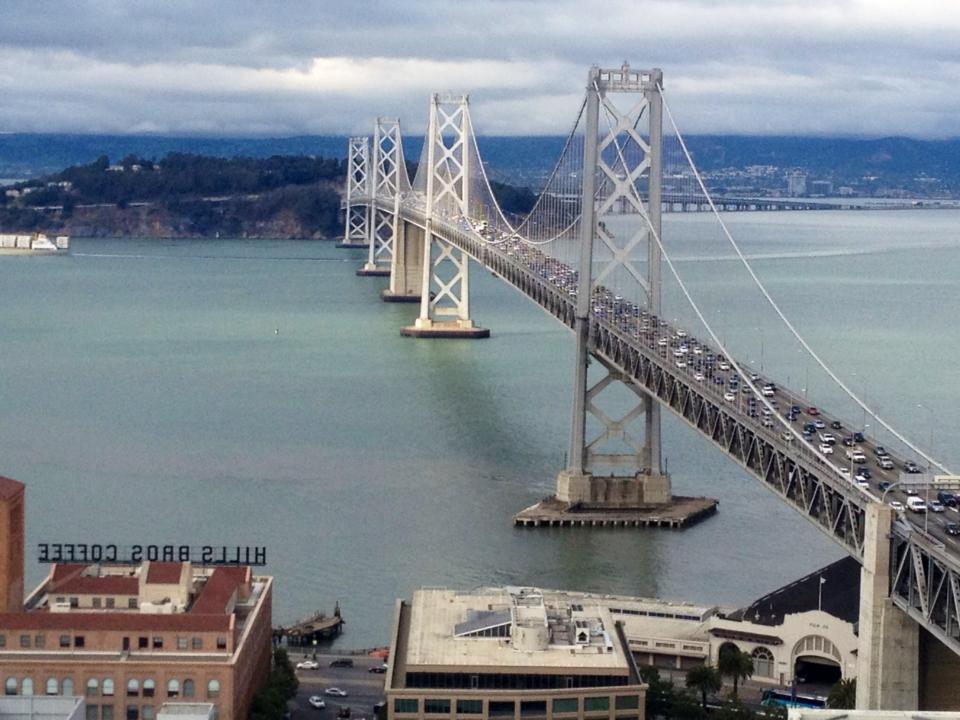 By Stu Bruce
---
Back To Blog
Related Posts