My First Experience with The Sab Network
I joined the Sab Network on the 24th of July this year and just 17 days later, I had my first job. I like to liken the network to a bit like a high-end dating agency for the best TV Crews, so I was thrilled to have my first date as a Sab Member 🤣.

So how was it?

Glad you asked, it was fabulous! I can't wait to do it again. The job was located in Yorkshire, England at a football club.

All I can say is, we shot 3 master interviews: the team manager in his office overlooking the training ground, the new owner in the grandstand at the stadium, and an executive in a hospitality box.

Our equipment included 2 Red Komodo cameras with Small HD screens. I had a car full of lighting equipment: Arri SkyPanel S60 and Aputure Light Storm LS300 heads, stands and booms, Chimera 5' Octa, 6x6 butterfly frame, 12 x 12 butterfly frame, booms, flags and floppies, T Bone, apple boxes, and the usual shot bags etc.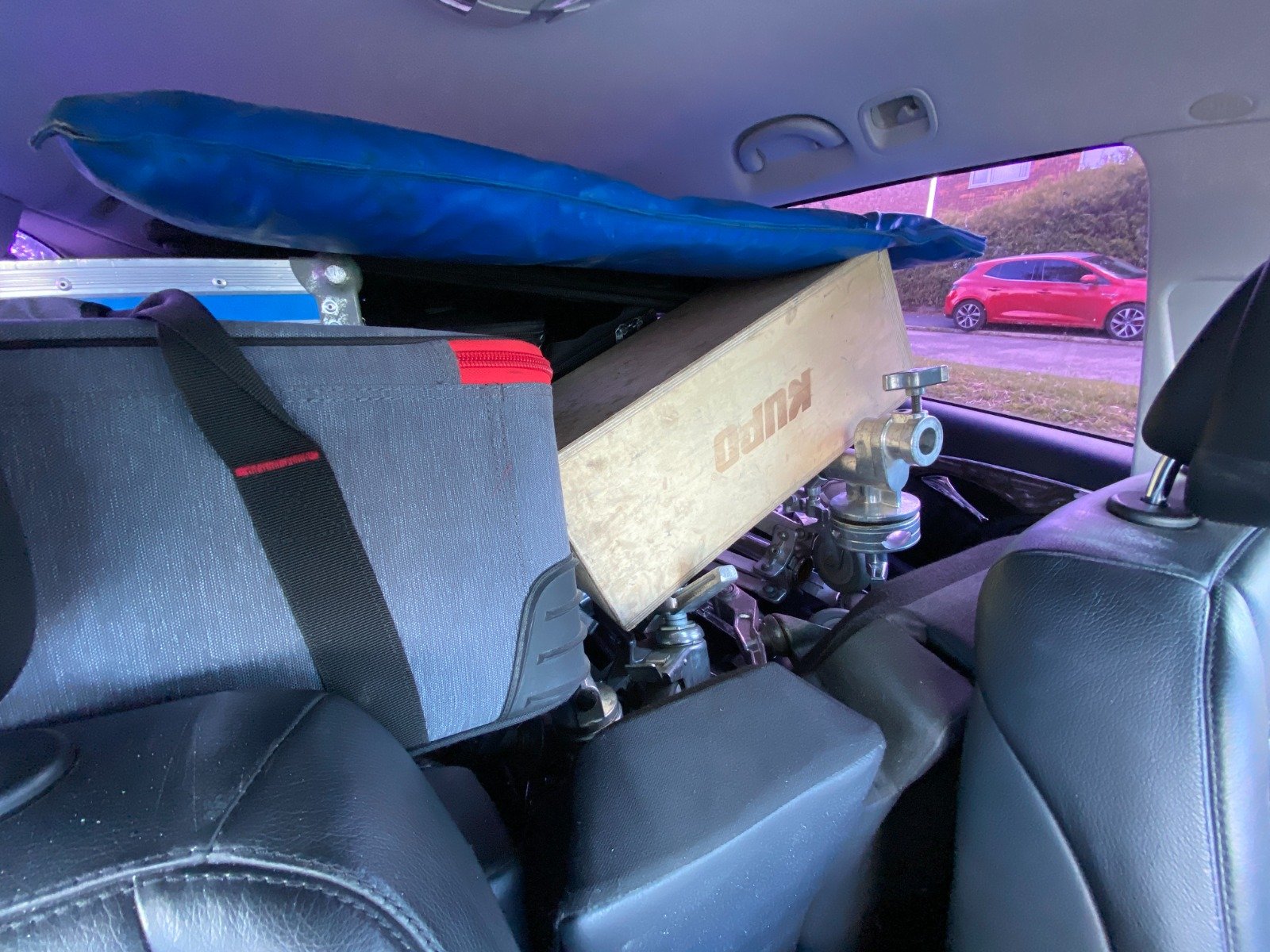 I am an experienced and multiple award-winning DoP but on this occasion I was booked as Gaffer. I love variety and find gaffering for other DoPs is a great way to keep learning new tricks, continuous professional development (CPD).
When I work as a Gaffer, I actually find being a DoP by background is very helpful, and most DoPs are more than happy to use my additional experience and skills as a free bonus, which makes for a very positive "esprit de corp" and fantastic on-screen results.

The Manager's office had floor to ceiling plate glass windows, so reflections of kit and crew were a challenge requiring very careful positioning of the equipment and deploying lots of flags, floppies, and black gaffer tape. A white wall was used as an indirect key light, my LS 300 bounced off a large area, giving the effect of natural window light.

We shot the owner seated in the grandstand. The light levels were fairly constant, although with clouds constantly moving one never knows. So, I rigged the S60 SkyPanel and the 5' Octa, which provided a shade from natural light whilst delivering what appeared to be natural light that did not vary in intensity or character. The Octa also eliminated the slight green cast caused by the light reflecting off a vast area of the pitch very nearby.

The final interview was in a dark wood panelled corporate hospitality box with windows overlooking the pitch. There was the usual grandstand roof over the seats beyond the windows so we had a view of daylight but no direct daylight in the room. The room was long but not wide and positioning our kit was a challenge. I rigged the T bone and a white cloth reflector in front of a valuable decorative model steam locomotive, and reflected the light from the S60, at 5600K, to provide a soft daylight effect ¾ key light. Precisely flagging the nearby furniture and also the adjacent windows on the fill side created a natural looking 3D sense. Shining a soft beam of light at 5600K through the windows onto the out of focus wood panelled wall at the far end of the room added a sense of direct daylight and 3D modelling to the shot. There was a further problem, a bright yellow window mullion, out of focus but still annoying by virtue of its colour, so I asked my grips to use his white Pro Gaff to recolour it so it looked far less distracting and was in keeping with all the white roof struts visible beyond the windows.

Given the sensitivities regarding this job, and the implied NDA, I have likely said enough. So, I will leave it there, until next time.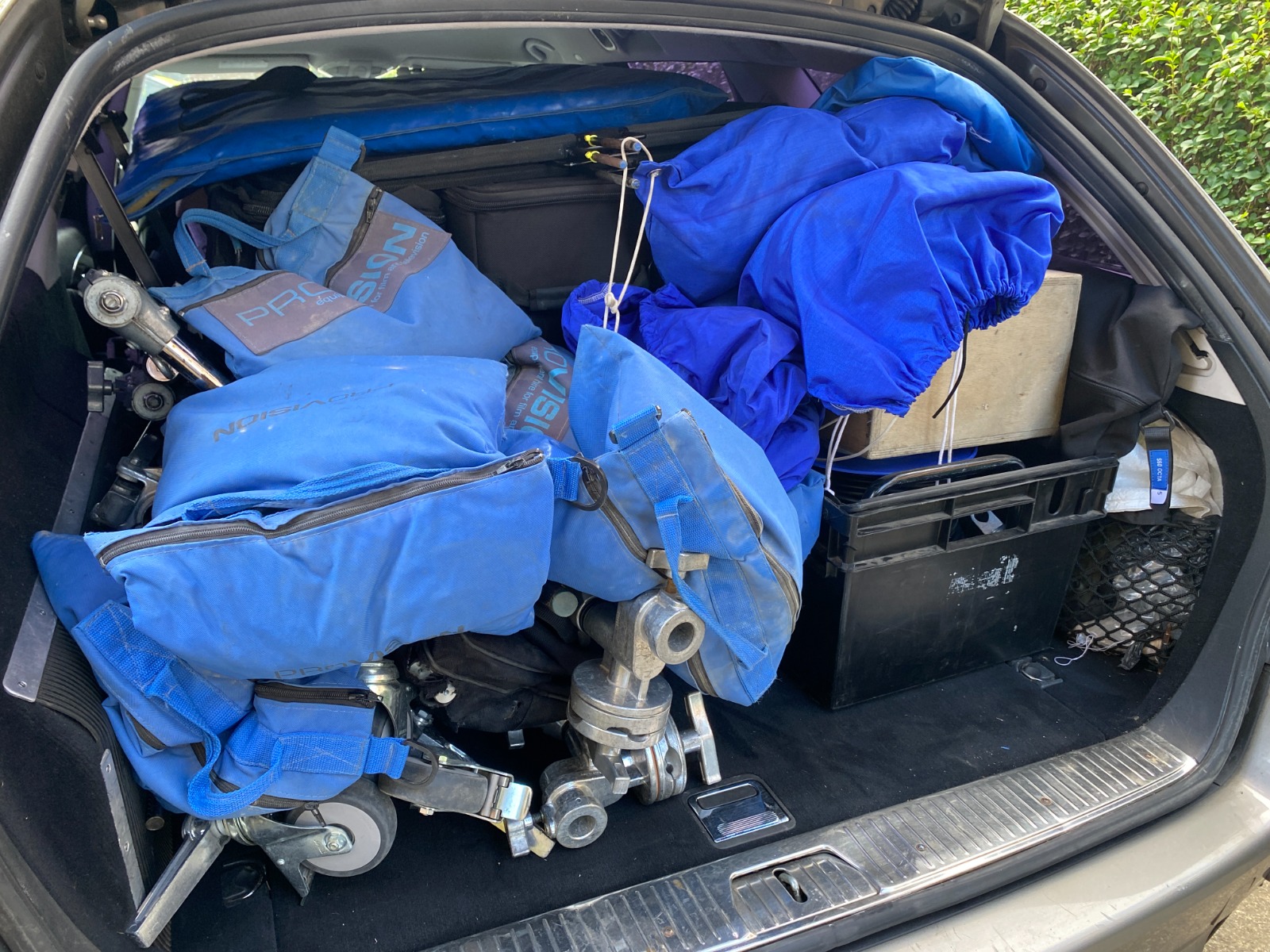 By Ian McCann
---
Back To Blog
Related Posts