From the UK to Canada: Q&A with Director of Photography Sam Coombes on his big move
Sam Coombes is one of our talented and award-winning cinematographers, DOPs and lighting camera operators. From the UK, Sam's recently moved to Canada where he now lives and works.
Sam is highly reputed in the industry for his bold and distinctive visuals and has worked with some big clients such as Porsche, Audi Sport and Samsung to name a few. Taking his skills across the Atlantic to Canada's stunning and dramatic nature, we can't wait to see the awesome work he'll create there.
Read our quick Q&A with Sam about his move to Canada, what he's been working on and more.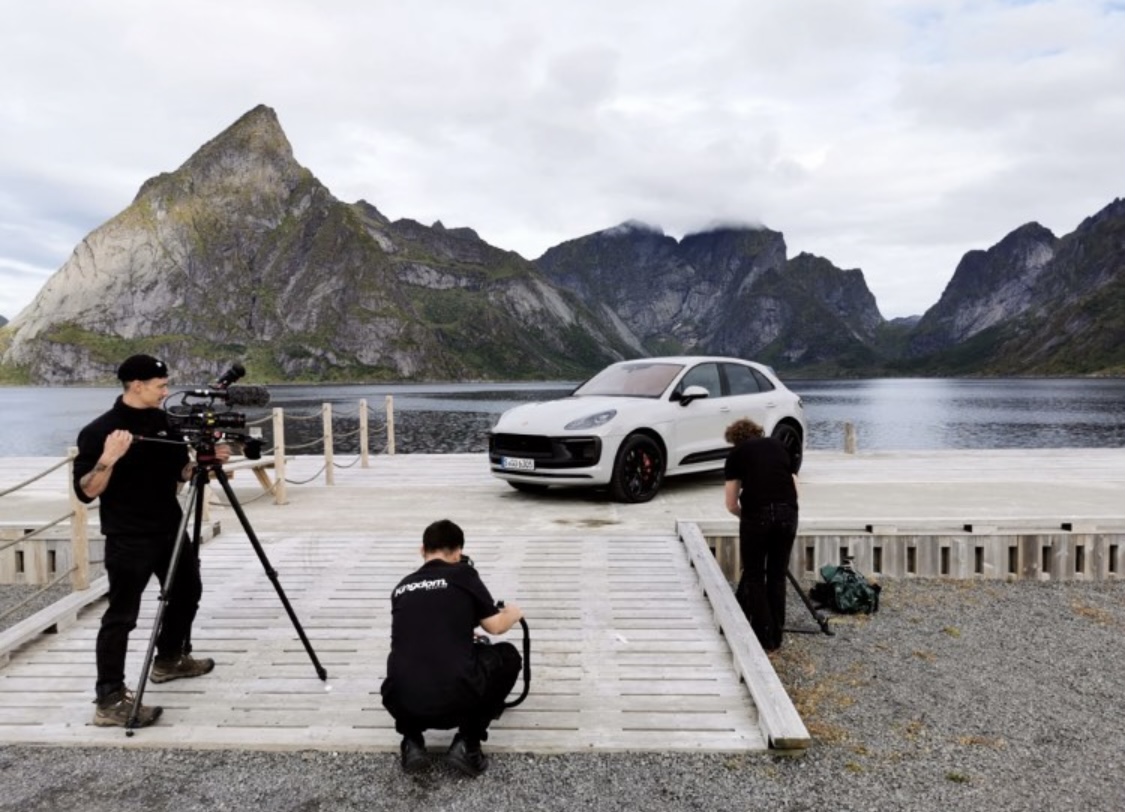 Hi Sam, congratulations on your big move! Why did you decide to relocate to Canada?
My wife is Canadian so we relocated there for personal reasons after a 6 year delay… waiting for visas and covid threw a spanner in the works!

Where in Canada are you based?
I'm currently operating out of Calgary, Alberta but will hopefully be relocating to Toronto, Ontario in the next few weeks.

What kind of work are you looking to do now you've made the move?
I'm currently trying to find work as a non-union DOP or Camera Operator, mainly in the advertising sector such as high-end commercials, but also looking for work in Film & TV. Although it seems a bit more difficult to get set up out here on that side of things, as does everything else!
My plan will be to cater primarily to the Canadian industry but also source projects from the US and UK markets that can take advantage of Canada's impressive scenery and lower production costs.
That sounds exciting! The scenery in Canada must be a dream to work with! So what have you been up to since arriving in Canada?

I have launched my own agency to help me achieve these goals, it's called
Stunray Studios.
We offer clients a full-service production package (pre to post) as well as an integrated high-end equipment rental service.
I also have an off-road tracking vehicle which is available to hire for automotive shoots and hard to reach locations.
I've spent the last month reaching out to industry professionals all across Canada and have already built a fairly sizeable network. I'm mostly looking forward to getting back behind the camera and working with these new faces on some exciting new productions.
Besides setting yourself up, have you worked on any projects recently?

Yes, I recently worked on a project alongside Sab member
Julian Willson
called Saved & Remade, commissioned by Discovery Channel UK to be released on Really, Prod: Red Sky Productions.
You can find out more about Sam's experience over on his
profile
and if you're looking for a talented cinematographer, DOP and lighting camera operator in Canada, make sure you send him a message!
By Sam Coombes
---
Back To Blog
Related Posts