Jackanory - Diary Of A Sound Mixer - Part 2
"Welcome to the Jungle"
Smithsonian Institute – Sky

Having travelled the globe and recorded some amazing things for Broadcasters around the world I have never experienced something quite as scary as my first jungle experience in Panama. It was a Discovery production shot in 3D working with DOP Barry O'Donnellan & Bosie Vincent with Series Director Julian Thomas. As with most productions we hit the ground running as I prepared my equipment directly after landing from a long haul flight late into the night. I had been working with the Dubbing Mixer in advance of the shoot to discuss delivery of surround sound for the series recorded with a new microphone at the time, the Soundfield ST450. It sounded amazing and I knew the landscape screamed out for such epic recordings.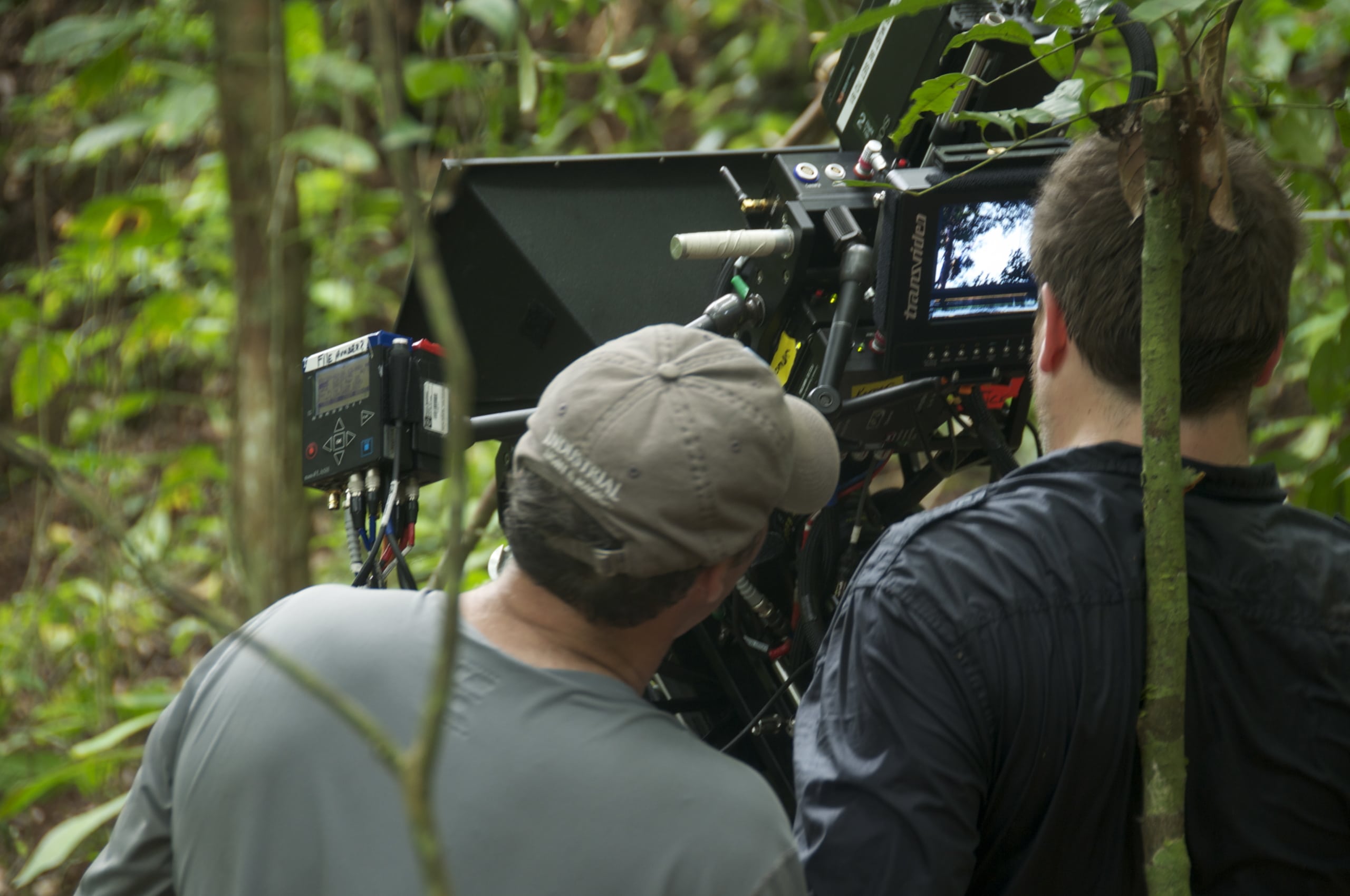 With a few hours sleep under my belt I had arranged with the fixer to help me record the sound of the jungle waking at first light. I met the tracker who didn't speak a word of English but had been briefed to take me somewhere in the Jungle and we trekked in the pitch black for 40 minutes deep into jungle. He stopped and gestured to me without a word about something up above and for me to wait here. I started to set up my equipment and place my mic high up on a stand and in the process I hadn't realised I was now alone.

That fact dawned on me with the eerie sounds of the jungle, amplified through my headphones listening to the insects, trees and movement of animals shifting around. I'm not going to lie it was pretty scary being alone in a jungle with no idea what was out there. The light started to shift and I had balanced my mics and things were sounding amazing so I set things into record to capture the atmosphere. Immersed in my headphones, it felt like I was right there, hearing the pulse of the jungle. There was a little movement above my head and I realised the tracker had led me to a troop of monkeys.
Panama - Spider Monkey - ROAR
Panama - Spider Monkey - ROAR from The Sab Network on Vimeo.
I had no idea how loud they would be or even what sound to expect so I gave myself plenty of recording headroom but it was all just a best guess. What happened next quite literally scared me senseless and probably the most interesting recording I'd ever experienced around the world. The Spider Monkey above started to wake and let out a scream that could be only described as how you'd imagine a prehistoric dinosaur to sound. It was something so epic that started with a roar, which other Howler Monkey troops picked up on, which, followed around the distant jungle.

The birds came alive and sound walls of cicadas and other insects woke and competed to scream the waking of a new day. With the light, also saw the return of the tracker who could tell from my face this Jungle experience just opened my mind. Quite an incredible documentary was filmed with all kinds of adventures to capture the interesting work of the Smithsonian Institute and their research into all aspects of the jungle from tracking Sloths to the scaling the Jungle canopy 180 ft. above the jungle.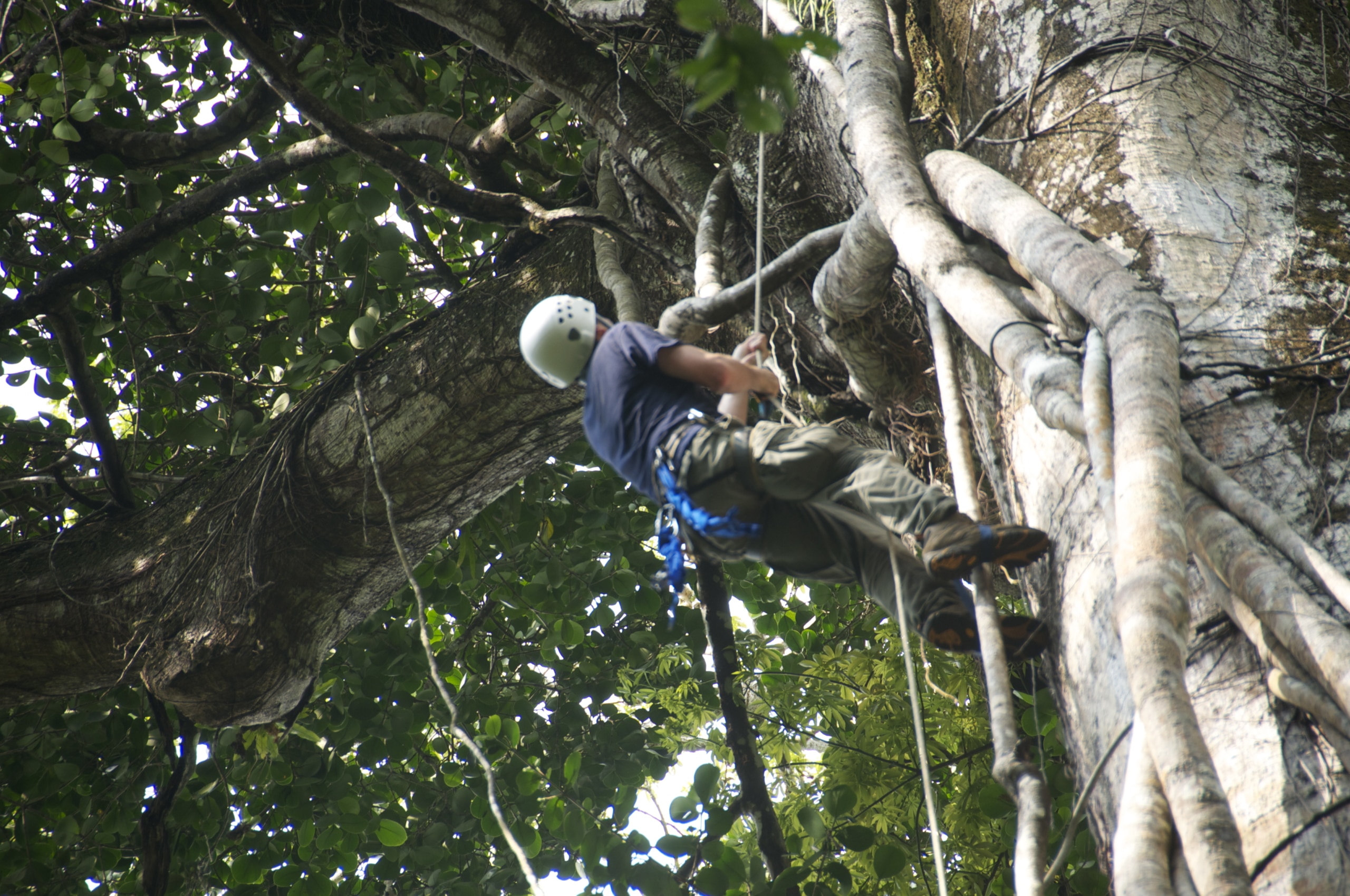 With 100% humidity and sensitive recording equipment in often, torrential jungle rain we were challenged to operate in a harsh environment to document the amazing research, in the incredible Panama Jungle. The experience and skills gained from the shoot followed onto many other Jungles across the world for different productions over the years.

By Stu Bruce – Sound Mixer
By Stu Bruce
---
Back To Blog
Related Posts