Jackanory - Diary Of A Sound Mixer - Part 3
"That one's from Japan"
Extreme Fishing – Series 2 – IWC/CH5

Working with DOP Mike Carling we were sent to Vancouver Island with Robson Green for IWC to film Extreme Fishing Series 2. One part of the film would take us on board a trawler ship on the high seas filming the crew catch Sable. As we got ready to set off and prepare for the trip I placed a radio mic on the captain up on the bell deck of the fishing vessel. He was a character. A short stocky guy called Bob with a leather-tanned face, who had obviously led a pretty extreme life with years of experience and had the confidence to match. As I did this he joked with me "I'm going to take you to a place like Hell….Only wetter"…laughing like a crazy Muppet show character. I laughed back, didn't really take in what he was saying and got on with the rest of my prep as we set sail.


Extreme Fishing With Robson Green

A few hours later as we motored head into a hurricane storm winds with 8m sea swells, I understood what he meant. Robson was doing a scene where he was talking to Captain Bob, who loved the extreme introduction to his home for Robson and the film crew, with screaming winds, water crashing over the windows and the loud rattling of the Wheel House, as the waves smashed us. Mike was trying to film and all of us trying to remain on our feet and cling to anything we could to stop us from falling over as we rolled with the ship.

As we were filming and the fishing crew outside hooked onto the line with the Sable pots the combination of that and a huge wave that literally broadsided the vessel sent everyone flying as the boat rolled almost completely on its side. We all hit the deck, as did the fishermen outside. It was a hell of an introduction which made the Captain laugh at us newbies as he joked about the wave …."That ones from Japan!!…Hahahah". We spent 24 Hours on that vessel with some of the toughest men I've ever met working round the clock in an environment the Captain summed up pretty well with his first words.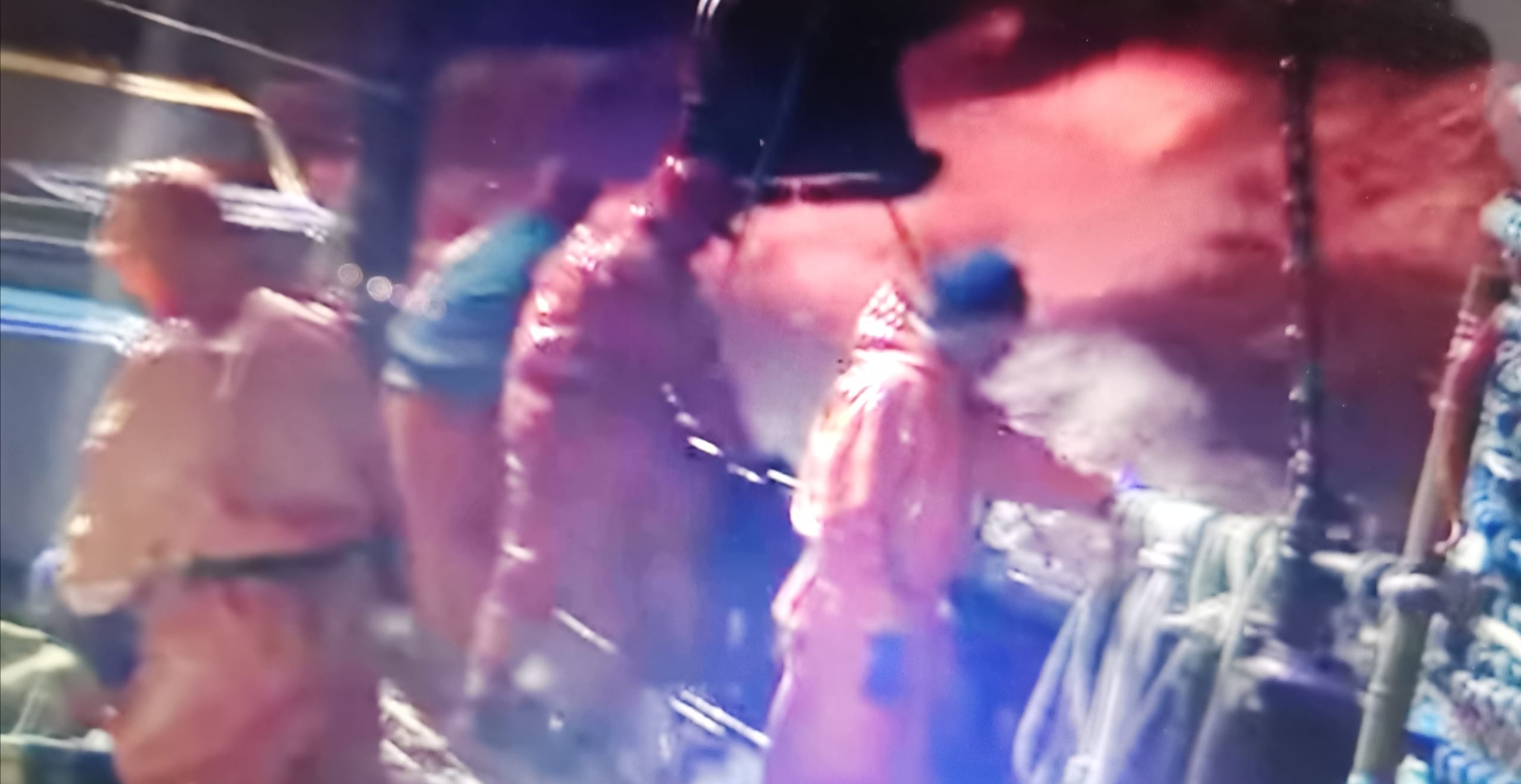 A Trawler Ship was an amazing experience, despite needing the refuge of the covered deck outside for most of the trip with fresh air to deal with the assault on my senses and rolling horizon while I focused my sea legs. It was like a bad acid trip in a very real and scary environment but I was pleased with quality of the audio I'd recorded. The 10 minutes of TV screen time couldn't replicate just how intense filming on a trawler ship through a Hurricane can be but it did give the viewer a good idea of just how extreme the life of a fisherman in this part of the world was. Having filmed on all kinds of vessels of all shapes and sizes for sustained periods of times including Captain Cooke voyages on Tall Ships, Tankers crossing the Atlantic, Research Vessels, Yachts and countless speed boats and other water-based craft. This experience was firmly etched in my memory.

By Stu Bruce – Sound Mixer
By Stu Bruce
---
Back To Blog
Related Posts