My Experience as a Mentor
"I have worked in the Television industry as a
Sound Recordist
for 8 years. I mainly work on non-scripted and live productions, but started as a sound trainee working in scripted. It took me a few years to finally land consistent paid work, spending a lot of time working my way through various training schemes, the short-film minefield, and just generally learning how the industry works. I was lucky in that I had several individuals I could turn to and ask, "Is this training scheme for me?", "How much should I charge for this job?", and "What kit should I buy first?". There is a lot of information online, and a lot of it very useful. But nothing beats the ability to ask someone face to face (or online) a few questions to quickly clear something up."
Matt Hughes - Sound Recordist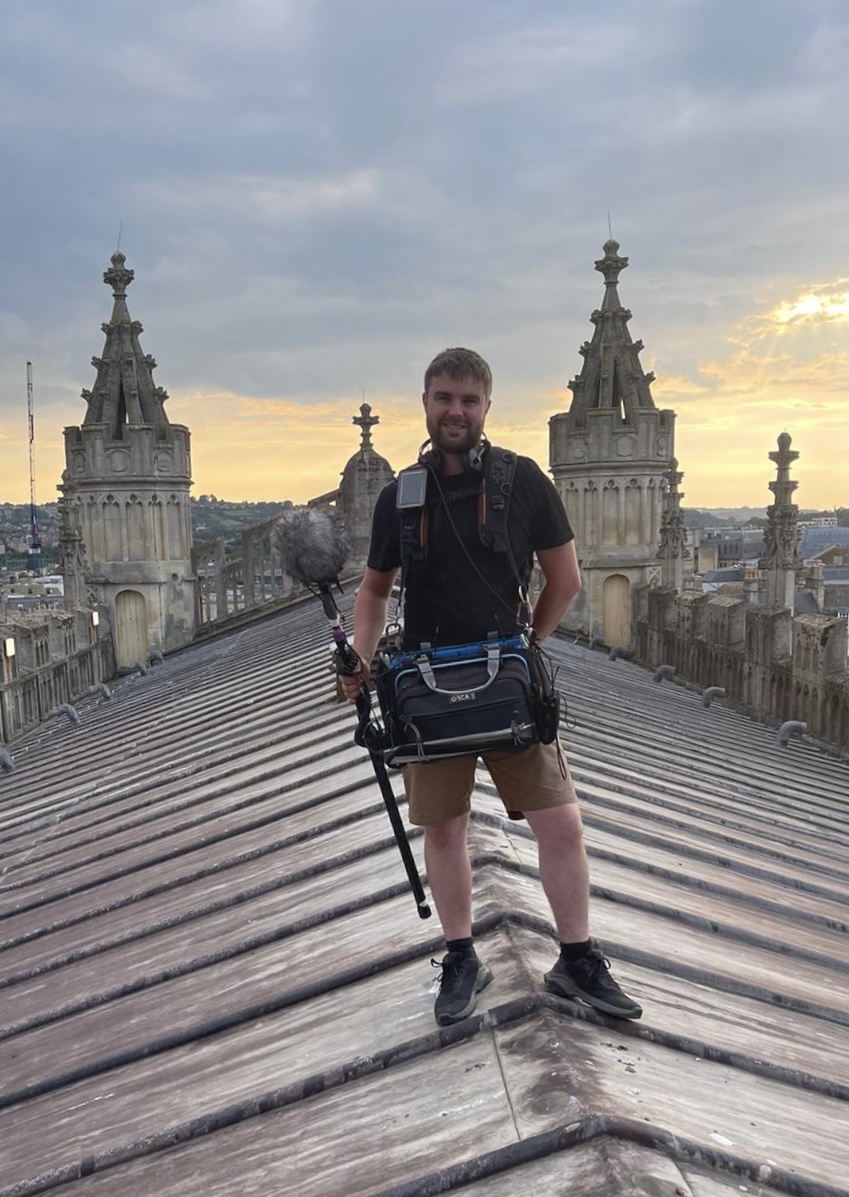 "I'm now very fortunate in that I work relatively consistently, and feel I have successfully established a foothold in the industry. There's plenty more for me to learn but I'm no longer breaking into the industry.
Over the years I have taken part in various training schemes run by Cult Cymru, BECTU's Welsh learning project. And it was through this that I learnt about the Mentoring 4 Screens scheme run in partnership with ScreenSkills, BECTU Cymru, and
Cult Cymru
. I decided that although I don't have decades of experience I might have something to offer as a mentor. It wasn't long ago that I was breaking into the industry and I felt that I could provide a place for mentees to ask the "stupid questions", although I firmly believe there's no such thing as a stupid question! I also know that there are a lack of entry routes into the industry, especially for technical roles such as sound, and if I could help a new-entrant navigate their way into the industry then that would be something.
I was provided with mentoring training and also undertook an Institute of Leadership and Management endorsed course with the Professional Development Centre. Both provided me with the skills needed to become an effective mentor, so that the mentees would get the most out of their sessions and be able to set themselves strong goals for the future. The scheme works by pairing a mentee with a suitable mentor in their chosen field, they then receive 6 x 1 hour mentoring sessions spread over a 6 month period. What's discussed in each session is entirely up to the mentee, and everything said is completely confidential. This provides a safe space to ask questions and voice concerns about starting out in the industry.


My sessions would cover anything from how to approach people for work, to a "show and tell" session, going through my sound kit and discussing the various bits of kit needed when working as a sound recordist. I really enjoy mentoring, and find the opportunity to help others start in the industry extremely fulfilling. As well as helping mentees I also find the sessions assist me in learning a bit more about the industry, or maybe a new way of working that I hadn't previously considered. The sessions are definitely a 2 way thing, I stand to learn as much from the mentees as they do from me!
The TV world can often seem quite daunting, and this is my way of helping others navigate the early stages of career and hopefully ensure the UK Television Industry can continue to thrive. I'm looking forward to continuing as a mentor and would encourage anyone starting out in the industry that is based in Wales to apply for this scheme."


By Matt Hughes
---
Back To Blog
Related Posts