Radio Mic Hire, Installation & Management.
---
Stu & his Team of RF experts allow SABSOUND to deliver and guarantee the wireless requirements for large mic count radio setups either as part of a full technical solution including the sound teams recording the show or as a standalone RF solution. Utilising the very latest equipment SAB has facilitated various types of productions and in particular supported Rig Show Suppliers including CH 4 BAFTA winning The Dog House for Minicams Television and Five Mile Films.
Each production starts with a technical discussion with the client to establish the wireless requirements which would include an onsite recce to enable the client to specify all the areas the radio mics need be heard and establish the RF zones in the system. These could be in a simple contained space or spread across multiple buildings or large-scale estate requiring RF over Fibre. A system is designed that meets the client requirements and onsite Spectrum Analysis is conducted to establish the available bandwidth in conjunction with Ofcom frequency availability for licencing.
The Wireless system Receivers & Distribution is installed in the Gallery and laid up to the sound team so they can record, mix, and create sends for Producers & Directors which may also include outgoing sends to hidden earpieces for talent prompts or sends to PSC cameras on the ground. SAB provides various options for these including High Power UHF Stereo Transmitters with the Wisycom MTK952s & MPR50s and the Phonak Roger Systems.
SAB looks at the wireless requirement for the production in its entirety including the mobile camera teams and producers who often need the ability to dial into specific transmitters either to monitor or recording directly to the cameras they are shooting with providing them with duplicate receivers for the cameras and sound teams. This reduces the risk of interference and issues of frequencies being introduced that cause conflict and also makes a seamless transition between On Rig and Off Rig filming, saving time and money.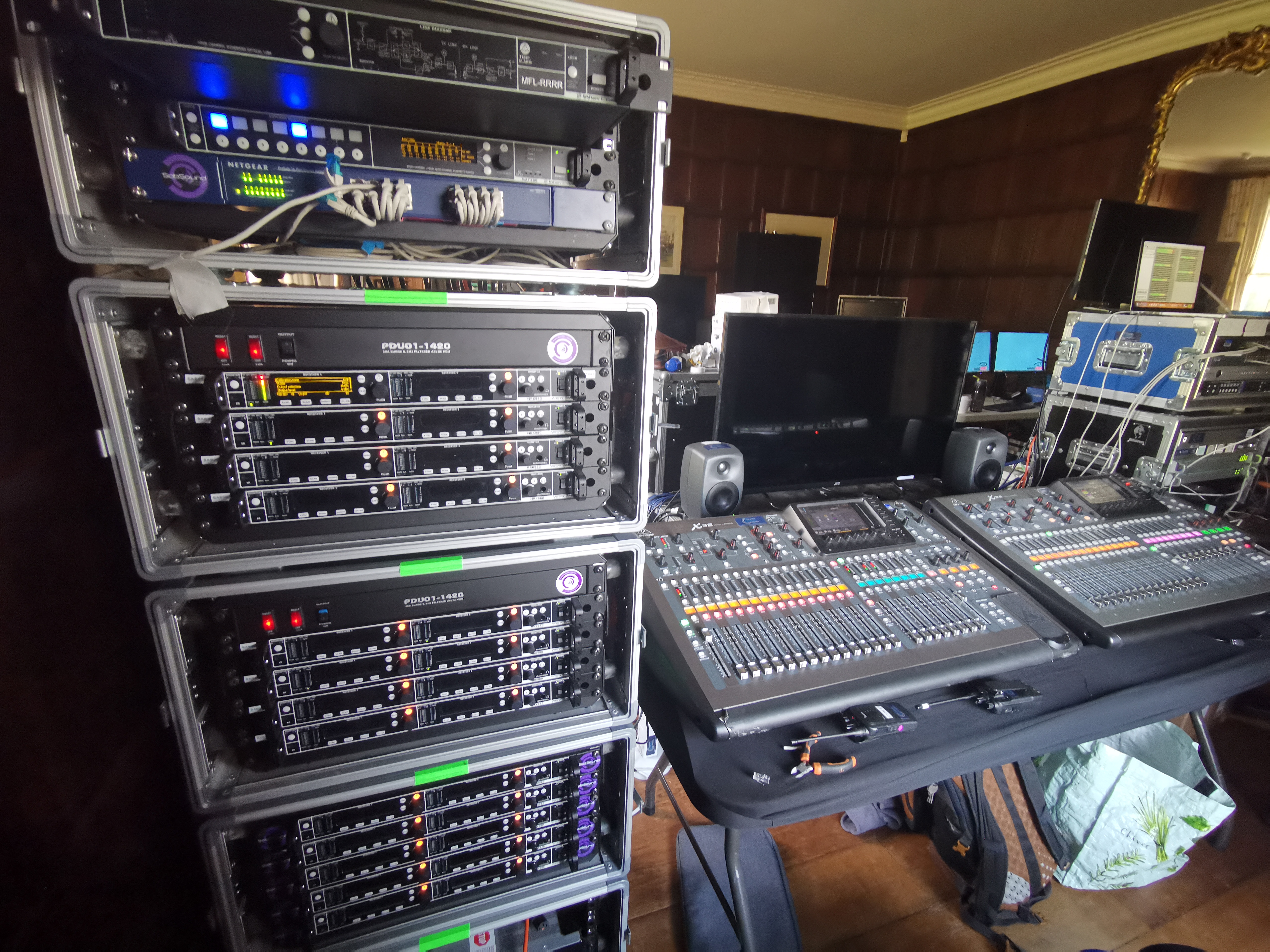 ---